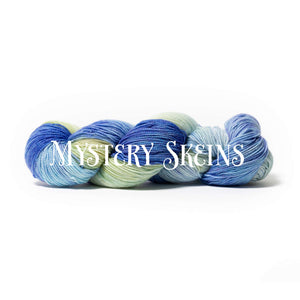 Loot The Room (Mystery Skeins)
These are discounted mystery skeins. This may include one off colorways that I decided not to offer in the shop, skeins that didn't come out quite right, or a variant of a colorway as I settled on exactly how I wanted it to look. This may include any of the bases available in the shop. 
There will be no refunds on this product.